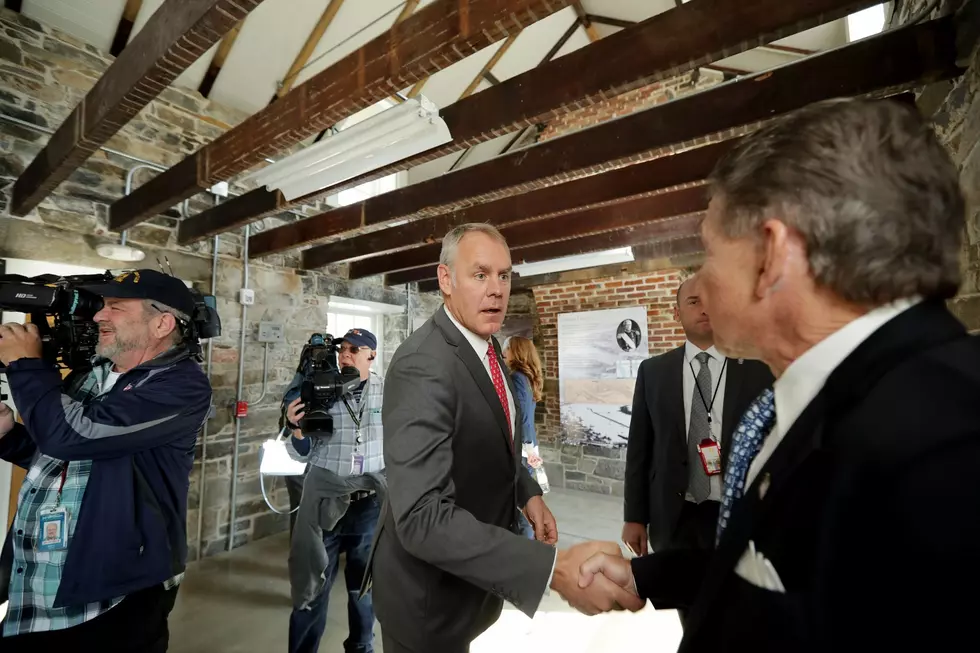 Zinke Calls Reports Fake News, Also Rules Out Run for Governor
Getty Images
Zinke joined Aaron Flint on our statewide radio talk show- "Montana Talks"- during a live broadcast from the Montana Farm Bureau's annual convention.
Flint also asked Zinke if he would consider a run for Montana governor in 2020. Here's what Zinke had to say:
Zinke: You can hear it first on your show, I am not going to run for governor, we have some exciting candidates that I will support. I'm gonna continue doing this job, and doing good things. I love Montana. What a great state- what God's blessing has given Montana.  But I am not gonna run for governor. I think there's some great candidates out there and I look forward to supporting them.
*Update: following our interview with Zinke, Politico also reported that President Trump said he has no plans to fire Zinke.
Click below for the full audio:
More From KBUL NEWS TALK 970 AM & 103.3 FM