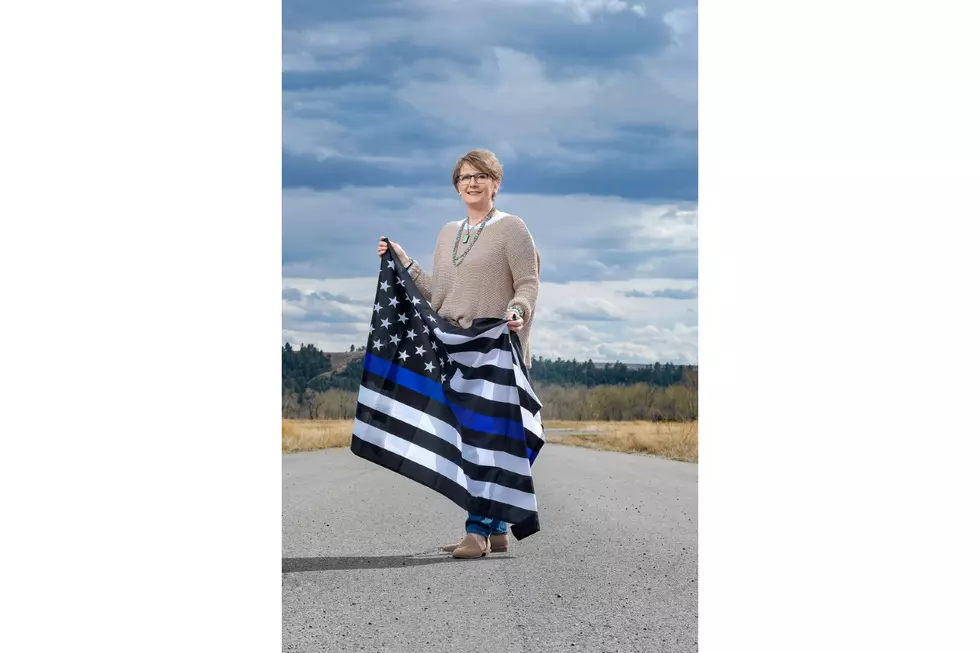 Legislation Backing First Responders Stalled in House
Courtesy Daniel Sullivan, Yellowstone Valley Woman magazine
For the past few weeks, impeachment supporters in the US House of Representatives have been telling us that they can do both- they can focus on the impeachment proceedings, and they can work on important legislation. Then why is a bill supporting wounded first responders languishing in the Pelosi-controlled House?
That was my question after getting a phone call from Heidi Paulson, whose husband was critically injured while serving his community as a police officer in Billings, Montana.
As we reported back in May, Paulson is backing legislation on Capitol Hill that would make sure our wounded law enforcement officers and other first responders aren't hit with a massive tax hike once they hit retirement age. She's also backing another bill that would streamline the process for public safety officer death benefits.
At least one of the bills has already sailed through the US Senate, but is stuck in the US House Judiciary Committee. Find out more details on this legislation by checking out Heidi's blog post here.
She also joined us on the radio Monday morning. Here's the audio of our conversation:
Can you believe it? Let's say a police officer gets wounded on the job. They end up having to basically medically retire due to their injuries. Fortunately, their pension is tax free. That is, until they hit retirement age. Then, the government decides to hit them with a major tax bill.
Sounds like a quick fix, right? Not necessarily. But luckily, a Montana woman, whose husband was seriously injured while on the job as a Billings police officer, is taking up the fight for our great first responders and their families.
For those of you who've been able to check out the latest copy of the Yellowstone Valley Woman Magazine, Julie Koerber shares the incredible story of Heidi Paulson.
You can hear our full interview with Julie and Heidi on Montana Talks by clicking below. Plus, watch for the full story to be posted online soon. Here's an excerpt from the Yellowstone Valley Woman magazine:
The silvery scars that run up and down Ladd Paulson's legs serve as a faint reminder of the not one but two near-fatal motorcycle crashes he suffered while on the job as a Billings police officer.

The first happened in 2002 while he was on his police motorcycle following up on suspicious activity. Even with his lights on and siren blaring, a car T-boned him at 50 miles an hour. The impact threw him into a nearby ditch and caused a brain injury, broken ribs, a fractured skull and kidney, a crushed leg, collapsed lung, perforated diaphragm and — the most critical — a transected aorta.

"His insides were scrambled," says his wife, Heidi Paulson. "He should never have lived. He shouldn't even have made it to the hospital."

 
More From KBUL NEWS TALK 970 AM & 103.3 FM