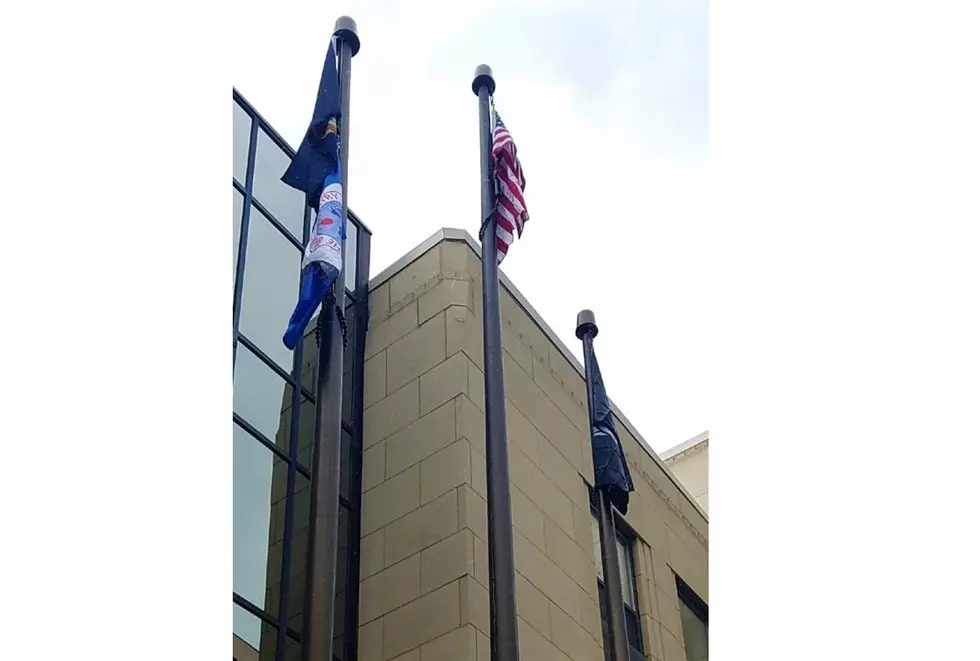 POW MIA Flag Now Flying High Thanks to "Montana Talks" Caller!
Credit George Blackard
Great question. Let me find out. That's how I replied to Elena on the air. Then, I got a hold of my friend George Blackard from the Andrew Pearson American Legion Post 117. He's also the Vice Commander for the American Legion in the state.
George did some digging, and found out that not only is it required by the law in Montana, but that even his own City of Billings wasn't flying the POW/MIA flag. So George brought the issue to the attention of city officials, and now we have an update: the POW/MIA flag is flying high above the City of Billings headquarters!
Here's the update from George Blackard:
A huge thank you to City of Billings Mayor Bill Cole and his team including Facilities Manager Mrs. Saree Couture for replacing the flags in front of City Hall and for adding the POW/MIA flag as required under Montana Code Annotated 1-1-541. What a quick response and resolution! THANK YOU!
Thanks to Elena for flagging this issue. Thanks to George for doing some extra digging. And thanks to the City of Billings for making it happen.
Now, is your city and county government also flying that POW/MIA flag? You may wanna check...
More From KBUL NEWS TALK 970 AM & 103.3 FM