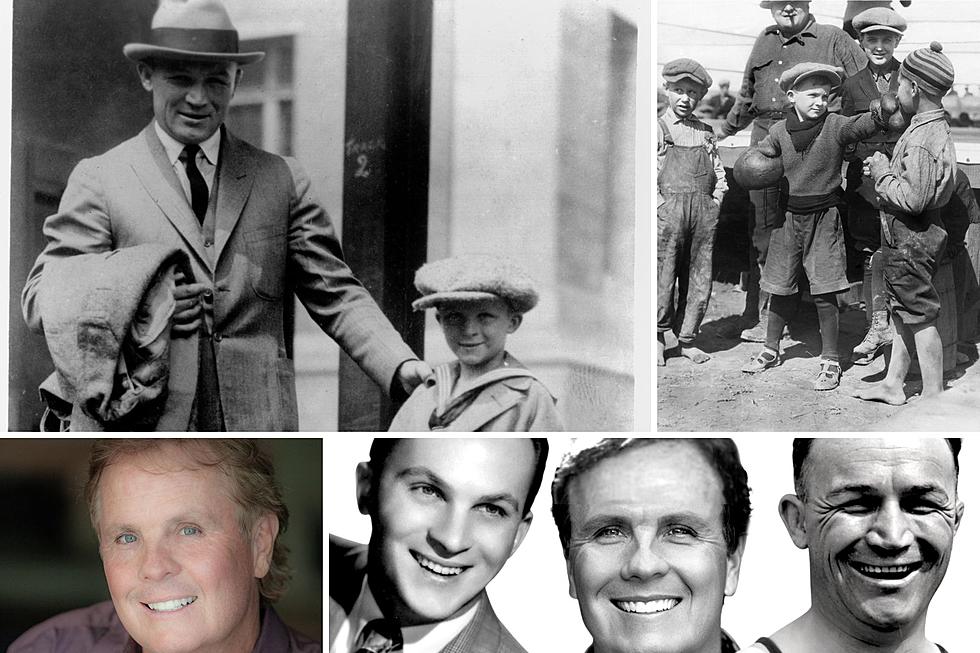 Shelby 1923: The Grandson of Gibbons Looks Back 100 Years
Credit Dr. Gerard Gibbons/ Canva
Shelby 1923. 100 years ago Shelby, Montana was home to one of the world's biggest sporting events. Over 40,000 people packed into an arena to watch Tommy Gibbons take on the Heavyweight Champion of the World Jack Dempsey in Montana.
This July, Shelby will celebrate the historic event with a centennial celebration and a fight in honor of the Dempsey-Gibbons bout, and the grandson to Gibbons will be on hand for the event just like he was 50 years ago.
I'm now in Shelby, Montana. Thursday we'll catch up with local folks here in Shelby in anticipation of the centennial events (I'll be set up at Northtown Drug from 8-10AM). Earlier this morning I caught up with Dr. Gerard Gibbons, Tommy's grandson, over the phone.
Dr. Gibbons: Montana means so much to the Gibbons family for a variety of reasons, starting back with my grandfather arriving there in May of 1923. But 50 years ago in 1973 it was my first trip out of California, first plane trip. My dad took us to Shelby for the 50th anniversary and what a joy that was to be in the presence of my father speaking at the Chamber of Commerce in Shelby at that time. He was, by the way, my father Tommy Gibbons, Jr. was at age six years old was ringside for the fight in 1923- sitting next to the Blackfeet Indian Chief Curly Bear. It's an incredible story.
Stay tuned for more details on an upcoming book by Dr. Gerard Gibbons about Shelby 1923. Here's part of the preview he offers up:
After the world war and the global pandemic, America's Jazz Age explodes in 1923, launching always-smiling boxing maestro Tommy Gibbons on a byzantine road to glory that leads to Shelby, Montana — a tiny prairie outpost desperate to put itself on the map by throwing a million-dollar prizefight.
Here's the full audio of our chat, and we will talk with him at more length as the events get closer:
CHECK IT OUT: 100 sports records and the stories behind them